It's All In
The Details
The Paintshop
A Finish Worthy Of The Podium
Our in-house Paintshop allows us to recreate some of F1's most iconic liveries, from Championship-winning eras of Senna and Schumacher, through to current team designs. Working side-by-side with the race teams means each of our show cars perfectly replicates its original counterpart.
It's All In The Prep Work
Our Paintshop team have expertise in recreating race car liveries. After our car parts have been produced in our Composites unit, they head to the Paintshop Prep Bay, before making their way to the Paint Booth. Here, they are primed, coated and lacquered, before heading to the Race Bays for assembly. Our paint colours are also created in-house, with formulated mixtures to ensure exact shades.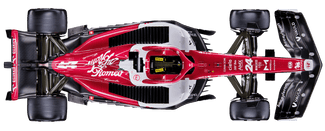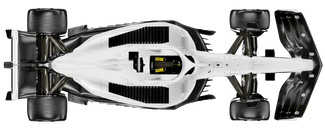 Slide from side-to-side to apply/remove the livery!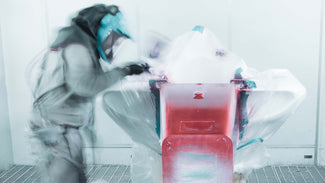 Painted to Perfection
In 2022 we finished our state-of-the-art Paintshop facility on site at our headquarters in Northamptonshire. This dedicated building has allowed us to expand our team, bringing in employees with years of experience across F1 and other sectors.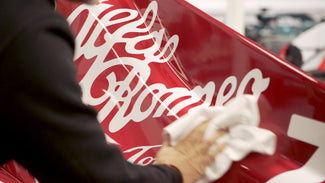 The Love of Livery
Our Paintshop works closely with our Race Build team and Composites team; helping deliver excellent quality show cars and restored race cars as well as simulators, the Paintshop team provide first-class paint and spray work, to recreate the iconic liveries you see on track.