Ready
Racer One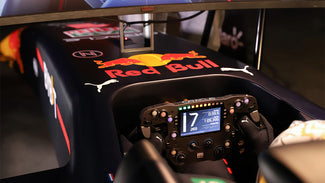 Oracle Red Bull Racing RB18 Show Car Simulator - Champions Edition
In partnership with reigning World Champions, Oracle Red Bull Racing, Memento Exclusives is licensed to produce official 2022 Oracle Red Bull Racing RB18 Show Car Simulators. These exceptional pieces of equipment come in two editions – the Champions Edition and Race Edition – giving collectors the closest experience to driving a real F1 car.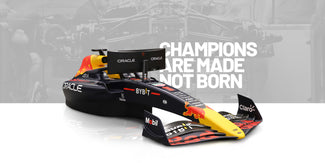 Putting you in the driving seat of motorsport legends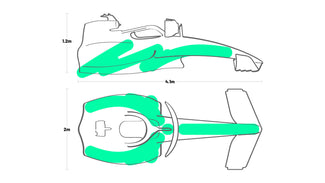 Built by Experts, Driven by Experts
Built using CAD from the F1 team themselves, these spectacles perfectly recreate the front halves of the 2022 FIA World Championship-winning race cars – which can be tailored to Verstappen's or Pérez's liveries – and feature curved screens for the ultimate racing simulation.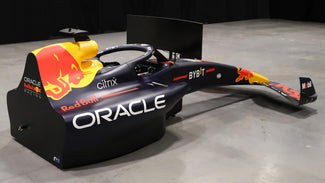 Hug The Apex
Working in collaboration with the team, these simulators have been tried and tested by Esports drivers, as well as Memento Exclusives' expert team of ex-F1 race mechanics. Available for collectors to purchase via F1 Authentics or through private sales, these Simulators offer the perfect solution for those wanting to experience the thrills of the race track from the comfort of their own homes, whilst upgrading their favourite space with the latest technology.
Get In Touch